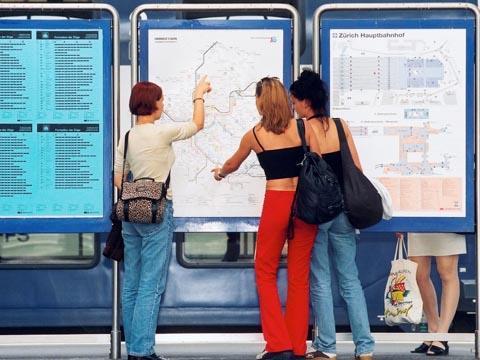 SWITZERLAND: The Federal Transport Ministry has accepted that a higher level of funding will be needed to maintain the intensively-used national network in good condition.
Under proposals published on June 23, the government intends to contribute to SBB's short-term needs by increasing funding for infrastructure maintenance in 2011 and 2012 by SFr160m a year. This would be drawn from the FinöV public transport fund.
For subsequent years no extra allocation has been included in the national budget. The ministry has therefore agreed with SBB that the necessary amount will be determined on the basis of closer monitoring of assets, with a detailed condition report submitted annually.
A network audit published in February (RG 4.10 p40) found that the amount required to bridge the gap between what would actually be needed and what SBB had planned to spend in 2010-16 was SFr850m a year. The ministry has since obtained a second opinion, with consultants concluding that efficiency savings would allow the extra cost to be kept to SFr500m a year, with phasing offering possible further reductions.
In a related move, the ministry has set up a working group to examine how infrastructure maintenance should be funded in the medium and long term. This group is due to report in the autumn.