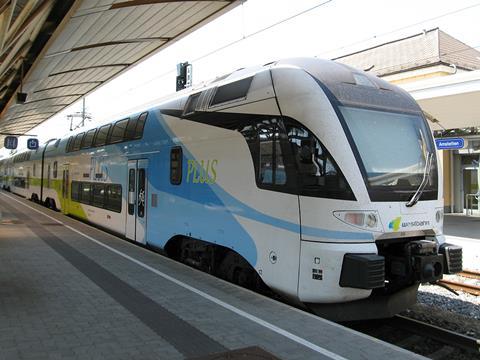 AUSTRIA: The use of station platforms is included within the 'minimum access package' which EU Directive 2012/34 requires infrastructure managers to make available to all train operators, the European Court of Justice has ruled.
This means that charges for the use of platforms must not exceed the cost that is directly incurred as a result of the operation of the train service. This is in contrast to the use of other 'service facilities', which can be provided at a price which includes a reasonable profit.
Case C-210/18 arose from a dispute between Westbahn and ÖBB-Infrastruktur regarding charges for the use of platforms, which the open access operator felt were excessive. This led Austria's Railway Supervision Commission to seek a ruling from the court on whether platforms should be considered as 'railway infrastructure' to be provided at cost or 'passenger stations, their buildings and other facilities' where a profit can be made.
The ruling on July 10 was welcomed by the ALLRAIL association of new entrants, which said Austria's national railway had been overcharging passenger operators for seven years. 'Such hurdles put in place by market dominant rail incumbents' should be 'resolutely eliminated', ALLRAIL said.