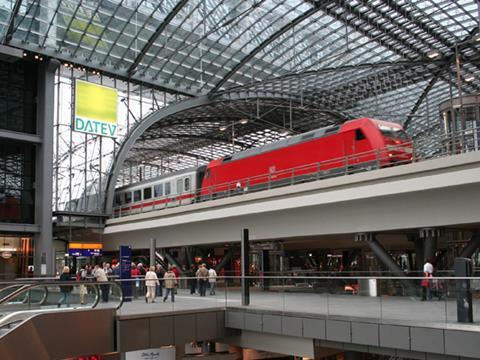 GERMANY: The Monopolies Commission calls for the unbundling of Deutsche Bahn's infrastructure and operating activities and the sale of its train operating business units to private owners in its fifth biennial report on the railway market.
In Railway 2015: Competition policy off track?, the Commission argues that DB's integrated structure facilitates discrimination against competitors. Because of this, the Commission is 'convinced that the only way to establish undistorted competition in the German railway sector is to completely separate the infrastructure and transport units of the integrated company Deutsche Bahn AG.'
The Commission says the current legal framework needs to be redesigned to reduce obstacles to competion. While it welcomes infrastructure charging changes included in a current bill to transpose European rules into German law, the Commission argues the bill would not tackle the 'stagnant' development of competition, and would weaken existing competition while creating legal uncertainly. The Commission says there is a need for more transparency and federal oversight, and for an independent body to evaluate the potential for further deregulation.
The Commission opposes the direct award of operating contracts, saying these keep new entrants out the market. It believes regional rail services should be competitively tendered, using simple procedures with consistent and standardised requirements.
The Commission says one of the main obstacles to competion in the regional rail market is the need for private operators to finance rolling stock. Transport authorities have taken various approaches to support procurement, but the Commission says these have become self-reinforcing and 'the more the state remains involved in the procurement of vehicles, the less a private sector market will develop'.
The Commission also says there should be a legal framework for a national ticket sales scheme which would not be dominated by DB
'Policymakers have to be more active in advancing competition on the railway markets', said Monopolies Commission Chairman Professor Daniel Zimmer when the report was published on July 22. 'A majority of the travellers would benefit from functioning competition.'