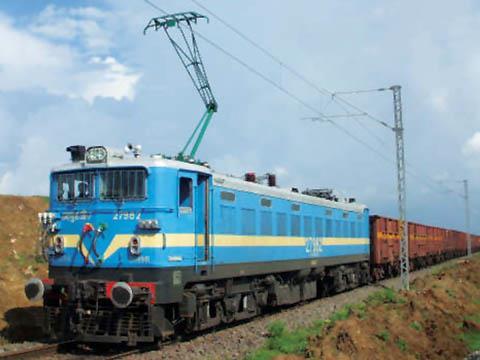 INDIA: Two days after being sworn in as Railway Minister, Dinesh Trivedi set out his priorities for Indian Railways during his first visit to IR headquarters on July 14.
Trivedi said he plans to implement the Vision 2020 set out by his predecessor Mamata Banerjee. He will give priority to projects which were announced in previous railway budgets (RG 4.11 p32), while productivity and efficiency will be improved through the adoption of appropriate technologies and process reforms.
Modern signalling and train protection is to be deployed to increase capacity, efficiency and safety, with all level crossings to be replaced or staffed. GPS tracking of trains will be introduced, with advanced traffic analysis used to ensure efficient operation and a 'substantial expansion' in passenger and freight handling to meet the needs of the Indian economy.
Railway factories are to be modernised to increase capacity, with an emphasis on indigenous design and production. A database of railway-owned land is to be complied to enable development opportunities to be identified, and stations will be modernised through PPP agreements.
According to UIC figures, IR's passenger grew 8% in 2010. Trivedi said passenger safety and comfort 'are of utmost importance'. The development of high speed services and integrated transport hubs will be studied, wi-fi is to be provided on trains and at stations, and mobile phone ticketing is planned along with railway payment cards which will also be accepted by station vendors
IR's freight tonne-km grew 9% last year, and Trivedi wishes to see 'timely completion' of the proposed East-West Dedicated Freight Corridor.