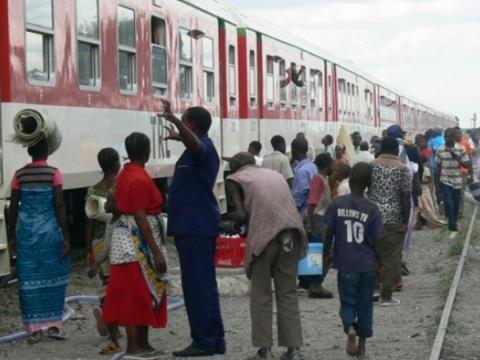 TANZANIA: A new Tanzania Railways Corp has been established to bring together railway infrastructure and operations, following a decade of vertical separation, Minister of Construction, Transport & Communications. Prof Makame Mbarawa explained at a ceremony in Dar es Salaam to launch the organisation.
Under the terms of the Tanzania Railway Act approved by the national assembly last September and signed by President John Pombe Magufuli on October 13, the staff and assets of state-owned infrastructure company Reli Assets Holding Co have been merged with those of operating concessionaire Tanzania Railways Ltd to form the new corporation, along with their related debts.
The legislation repeals the previous Railways Act No 4 of 2002, under which ownership of the infrastructure assets had been transferred to RAHCO. A 25-year concession to run the railway was subsequently awarded by then Presidential Parastatal Sector Reform Commission to a 51:49 joint venture between Rites and the Tanzanian government. TRL took over operation of the country's metre gauge network in October 2007, but Rites withdrew three years later and the contract was cancelled , leaving TRL as a wholly state-owned company.
According to the Act, TRC's mandate is to 'provide excellent transport services through the maintenance and operation of railway infrastructure', as well as overseeing construction of the country's new 1 435 mm gauge lines. The ministry's Secretary-General John Kondoro has been named as Chairman of the TRC board of directors, having previously held the same post at TRL. Former RAHCO Chief Executive Masanja Kadogosa has been appointed Executive Director of TRC.
Kadogosa told local media that 'the objectives underlining the decision to establish RAHCO and TRL were not achieved at all'. He believed that merging the two organisations would increase efficiency, as well as simplifying decision-making and enabling TRC to respond more rapidly to a changing transport sector.