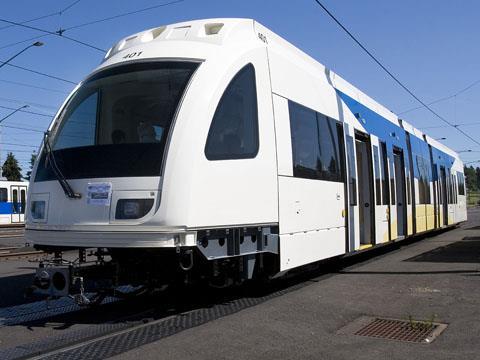 USA: The Federal Transit Administration has approved the start of final design for the $1·5bn MAX light rail extension to the Portland suburb of Milwaukie.

The 11·7 km project, dubbed the Orange Line, is already at the 30% design stage. TriMet had previously received FTA permission to start building the new 524 m bridge over the Willamette River, which has the longest lead-time because of its size, environmental obligations and complexity.

Completion of the design work will take about a year and will include a number of open houses to gather public input. TriMet can now also proceed with property acquisition, utility relocation and the purchase of some materials including rails and sleepers.

The agency expects FTA to issue a full funding grant agreement that will provide half of the capital cost, while the remainder will come from at least nine local sources. The Orange Line is expected to open in September 2015.