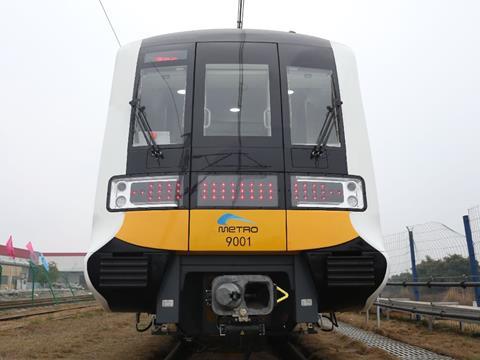 CHINA: The National Development & Reform Commission has approved the fourth phase of the Chengdu metro. The plan includes eight projects to be completed by 2024, by which time the network would total 692 route-km.
The second phase of Line 8 would extend the route at both ends. A 6·5 km northeastern extension from Shilidian to Longtansidong would add six stations, and a 1·3 km southwestern extension will run from Lianhua to Xikanggang. The total cost of both extensions is put at 7·4bn yuan.
The third phase of Line 10 from Dapingyuan to Renmin Gongyuan would add 5·5 km and four stations, costing 3·7bn yuan.
The initial section of Line 13, to be built at a cost of 23·6bn yuan, would run for 28·9 km from Qiligou to Longhuasi, serving 19 stations. The second section of Line 17 would run for 27·6 km from Jitouqiao to Longhuasi Dong with 17 stations, and is expected to cost 20bn yuan to build.
Line 18 is to be extended at both ends: at the northern end by 11 km with five stations and in the south by 3·3 km. The total cost is forecast to be 14·7bn yuan.
Line 19 phase 2 would cover 45·6 km from Jiujiangbei to Tianfuxin, with 10 stations, costing 28·4bn yuan.
The first phase of Line 27 would run for 22·2 km from Liziwan to Longjucun with 20 stations, at a cost of 14·8bn yuan. Line 30 would run from Hongshu Dadao to Hongjiaqiao on a 24·7 km alignment with 24 stations. The cost is expected to be 19·1bn yuan.