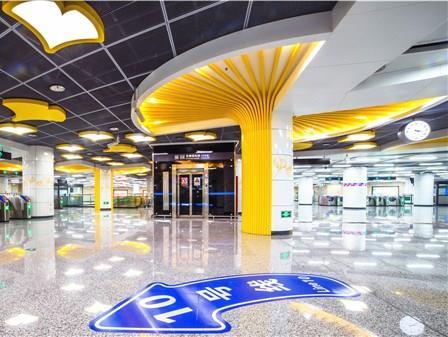 CHINA: Chengdu Shuangliu International Airport gained a metro service on September 6 with the opening of the first phase of Line 10, the city's first express metro line.
The 10·1 km route runs southwest from Taipingyuan, the terminus of Line 3, to the airport. The six stations include one for each of the airport's two terminals. The depot is accessed by an 800 m spur from Jinhua station.
Services are operated with a fleet of six-car Type A trainsets. Running at up to 100 km/h, these offer an end-to-end journey time of 12 min.
Construction of the underground line started in September 2014, with the start of work on a second phase following in 2016. This would extend the line by 27 km to Xinping, with 10 stations. Opening of the second phase is scheduled for December 2020.