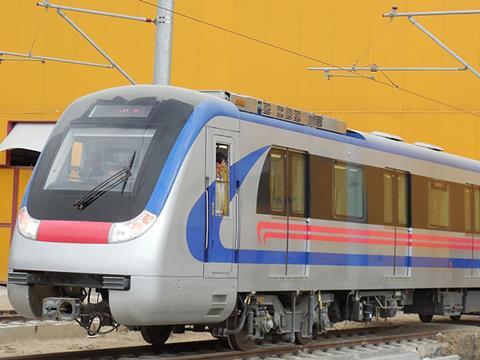 IRAN: An extension of Isfahan's sole metro line by 800 m south from Shohada to Takhti opened on November 2, along with three more intermediate stations at Baharestan, Golestan and Shahid Chamran on the existing route. This takes Line 1 to 12·5 km with 11 stations. Most of the line is underground, with a 0·5 km section at Kaveh station on the surface.
A further southern extension of Line 1 from Takhti to Soffeh is under construction and will add 10 stations. Imam Hossein station would provide interchange with the future 20 km east-west Line 2 from Zeinabieh to Khomeinishahr, while Azadi station would be the terminus of the planned Line 3 which would run west to Eslamabad.
A 22 km northern extension of Line 1 from Qods to Shahinshahr is being considered, and a further 16 km southern extension from Soffeh to Baharestan is planned.