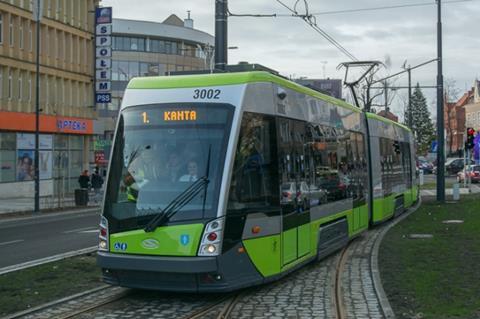 POLAND: After more than year of appeals against the planned contract award, in early June the city of Olsztyn was finally cleared to award a consortium of Polimex and Trakcja a 403m złoty contract to build a 6 km extension of the tram network.
The double-track extension with 13 stops will diverge from the existing network at the junction of al Piłsudskiego and ul Kościuszko, and run to a bus terminus at ul Wilczyńskiego on the Pieczewo estate, where there will be a four-track tram stop with a 50-space car park and cycle parking. The extension will include a 270 m flyover over the intersection of ul Krasickiego and ul Synów Pułku.
Construction is scheduled for completion in August 2023.