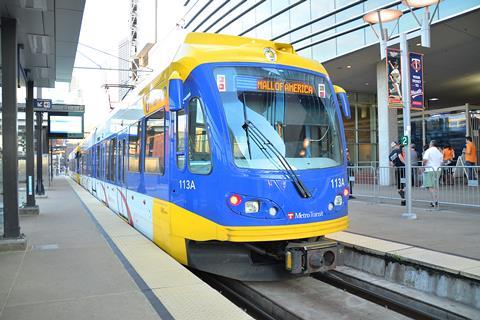 USA: Following what they described as 'years of unsuccessful discussions with BNSF Railway', the promoters of the Minneapolis Metro Blue Line Extension project have abandoned plans for the colocation of light rail and freight services.
The Metro Blue Line Extension, also known as Bottineau Light Rail Transit, would start at the existing Target Field stop in Minneapolis and run 21 km northwest through Golden Valley, Robbinsdale, Crystal and Brooklyn Park to Oak Grove Parkway, serving 11 new stops.
Hennepin County and the Metropolitan Council said there had been 'a long history of co-operation with BNSF Railway on this project', but 'over the last four years, this co-operation stopped, and the railway is unwilling to find solutions to move the project forward together'. As BNSF remained unwilling to allow the light rail line to be built on its property, they would now explore other options.
'This project is a critical element in meeting our transportation needs for a growing region', said Metropolitan Council Chair Charlie Zelle on August 3. 'Our commitment to the Blue Line Extension has not changed and I look forward to working with project partners and community stakeholders as we chart our new pathway forward.'