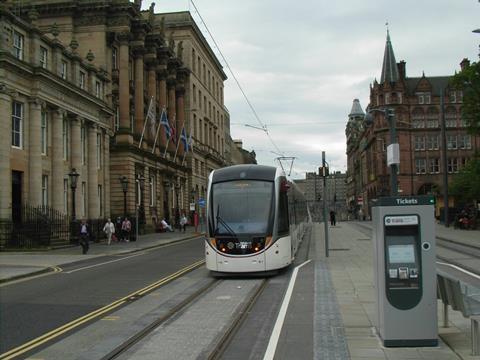 UK: Edinburgh city council approved the outline business case for extending the city's tram line from York Place to Leith and Newhaven on September 21. Tendering will now begin to find a potential contractor, before a final decision is taken in late 2018 whether to proceed.
The 4·6 km eastern extension was originally to have been built as the part of the first line, but was subsequently descoped when the project ran late and over budget. Now designated Phase 1A, it is provisionally budgeted at £165·2m. Construction is expected to take three years, followed by around four months of testing.
'Having pored over the Outline Business Case in microscopic detail these past few weeks, including obtaining independent advice on it, I'm confident our project team — which retains key personnel from the team who got the first phase back on track — is now well placed to move on to the next stage and start the procurement process for a contractor', said Council Leader Adam McVey.
The city council will also consider any lessons to be learned from the inquiry now underway into the problems encountered with the initial section.