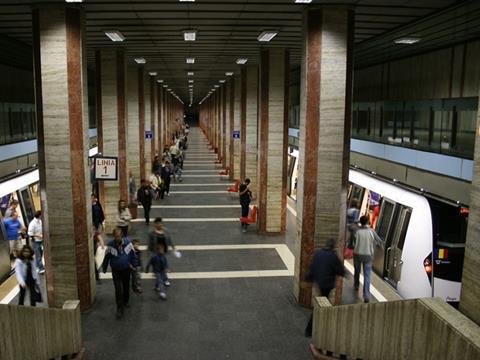 ROMANIA: The Ministry of Transport called tenders on March 15 for a contract to build the initial section of București metro Line M6. Bids are due by April 18 for the 48-month contract with an estimated value of 1·27bn lei.
The contract will cover the southern half of the line, running from the existing 1 Mai station on metro Line M4 to Tokyo, with five intermediate stations.
The remainder of the line, running north from Tokyo to Henri Coandă International Airport with six stations, is to be tendered separately, as not all the funding is in place yet. The northern half would be 40% funded from the state budget, 37% from the EU and 23% covered by a loan from Japan International Cooperation Agency. EU funding has so far only been approved for the southern half.
București city council approved the Line M6 project on September 29 2016. Once complete, services would share the route of the existing Line M4 from Gara de Nord to 1 Mai, before branching off on the new 14 km alignment to the airport.
Bids are to be submitted by March 25 for a separate airport rail link project. Rail infrastructure manager CFR has called tenders for the design and construction of a 2·95 km rail connection to the airport's Terminal 1, which would allow the operation of a direct rail service from the airport to București Nord station.