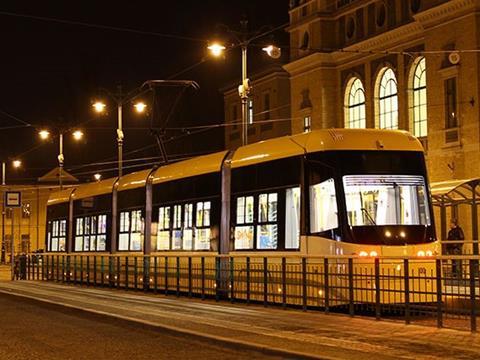 HUNGARY: Tenders have been called for a tram-train route to be developed between Szeged and Hódmezővásárhely in the south of the country. The cost of infrastructure is estimated at HF13·25bn and rolling stock at HF10bn, and the project will be fully financed by the EU.
The route will incorporate the current alignment of tram Route 1 in Szeged, which links the city's main line station in the south with Rókus in the north. An 800 m connection from the current northern terminus is to be built to allow vehicles to run on to the Szeged – Békéscsaba main line, which is being electrified during the 2014-20 EU budget period.
Tram-trains would stop at the existing stations at Algyő and Hódmezővásárhely Népkert, from where they would run onto a new 3·3 km single-track line through the town with six stops, terminating at Hódmezővásárhely main line station.
It is envisaged that services would operate every 10 min during the peaks, and that they would be run by national passenger operator MÁV-Start. A tender has been called for eight diesel-electric vehicles 30 m to 40 m long capable of 100 km/h operation, with an option for four more, which could be used on other regional lines.