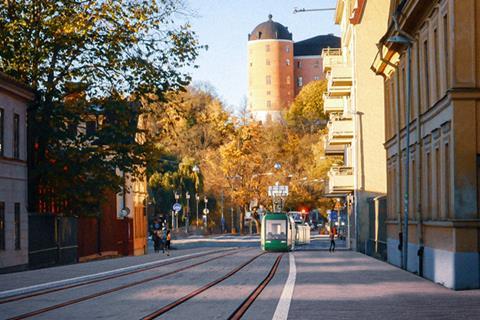 SWEDEN: Uppsala municipal council has voted in favour of plans to build a tramway to link Uppsala C station and the city centre with the southern suburbs of Gottsunda and Ultuna and a planned new station at Bergsbrunna.
The proposed network would total 17 route-km, with 22 stops serving destinations including the Swedish University of Agricultural Sciences, the biomedical centre, science park and university hospital.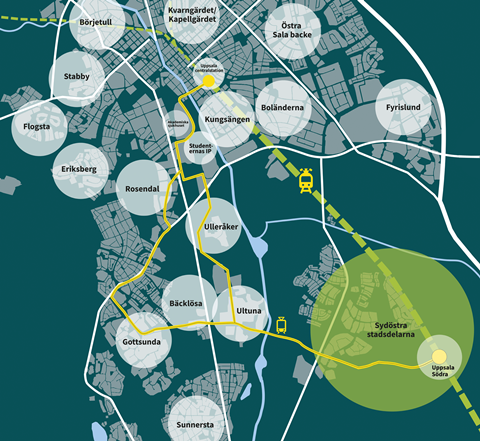 Construction could start in 2023-24 for opening in 2029. There would be a fleet of 30 m to 45 m long trams, with ridership estimated at 80 000 passengers per day by 2050.
Planning has been underway since 2018. In 2020 Systra was appointed to advise on routing, stops, technology choices, depots and vehicles, and public consultation was undertaken earlier this year.
The council backed the proposal on November 24, but a start of construction would be subject to securing government co-financing. The expectation is that the government would contribute 50% of the infrastructure costs estimated at SKr6·1bn, while the vehicles and depot costing a further SKr2·1bn would be fully-funded by the Uppsala region.
The tramway is intended to support plans to construct significant numbers of new homes in the area. The city's population is forecast to reach 340 000 by 2050 and the administration has set a target of 75% of all journeys being made by foot, bicycle or public transport.
Uppsala's original tramway operated from 1906 to 1953.