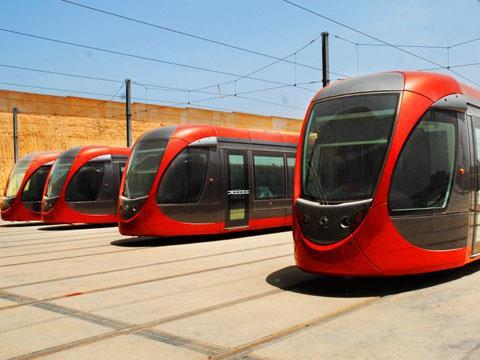 MOROCCO: RATP Dev announced on September 18 that it had been awarded a 12-year contract to operate and maintain the Casablanca tram network. The value of the contract, which starts on December 13, was not disclosed.
Through its local subsidiary Casa Tram, RATP Dev has been responsible for operating line T1 since it opened in 2012. Under the new name of RATP Dev Casablanca, it will commission, operate and maintain four new routes, which according to RATP form part of 'the most ambitious urban transport project on the continent of Africa'.
Under the new contact, RATP Dev will also establish a data innovation centre in Casablanca, intended to develop 'big data solutions' to improve public transport. A recruitment and training programme is to be launched with the relevant local bodies to develop staff skills.
'RATP Dev is more ready than ever to respond to the needs of passengers in Casablanca', said RATP Dev President Laurence Batlle, the operator being determined to help Morocco meet its goal of developing 'world-class transport networks'.