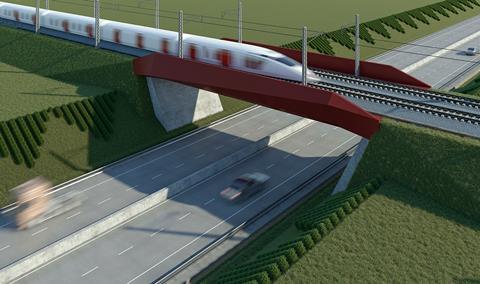 EUROPE: The Rail Baltica Academy is to hold its third series of online public lectures from May 22, aiming to provide a broad audience including industry professionals, policymakers, students and future users with insights gained from the cross-border standard gauge line project.
The lecture programme is being organised by tri-national project promoter RB Rail in collaboration with Riga Technical University, Kaunas University of Applied Engineering Sciences, Vilnius University and TTK University of Applied Sciences.
Speakers will include a range of specialists from RB Rail and the three national implementing bodies LTG Infra, Eiropas Dzelzceļa Līnijas and Rail Baltic Estonia.
The lectures will be accessible through RB Rail's social media platforms, and most will be in English. Subjects will include:
The Role of Megaprojects in Tackling Climate Change ;
Connected Europe, Connected Railways: How Rail Baltica is Leading the Way in Digitalisation;
Rail Baltica Regional Stations in Latvia: Concept and Functionality;
History of Railways: From the Ancient Track Roads to the High-Speed Trains, the Maglev and the Hyperloop Technology;
Tracing the Tracks of Riga Central Railway Station: A Journey Through Its Past and Present;
Rail Baltica: Project Evolution in Brief;
Gateway to the City: Maximising the Potential of International Rail Stations;
Refined and Complex Art of Transport Scheduling.
Websites
We are not responsible for the content of external sites