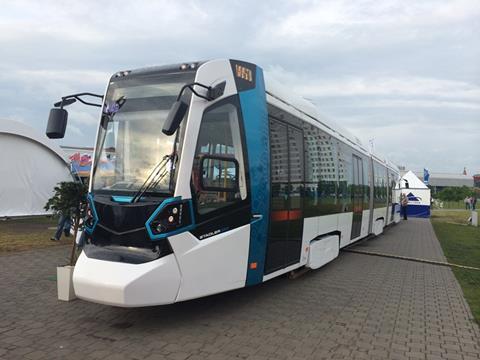 RUSSIA: Stadler's Metelica tram has started six months of testing in Samara. The city is planning to buy 30 trams ahead of the 2018 FIFA World Cup, in which it will be a host city.
Testing of the Metelica tram in Moscow ended in June. The tram has covered 10 000 km since February, including test running with passengers.
The prototype 100% low-floor 1 524 mm gauge tram built by Stadler Minsk was unveiled last year.