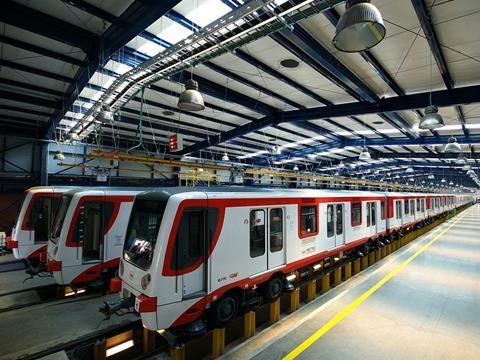 CHILE: President Michelle Bachelet has announced plans for US$4·2bn in public transport investment, including a new metro line in Santiago.
The government has requested a feasibility study from Metro de Santiago for metro Line 7, with a view to construction starting by 2019. Intended to relieve the east-west Line 1, which currently carries 43% of all metro passengers, Line 7 would be built under a PPP concession.
Bachelet has also outlined plans to extend the north-south Line 2 by 5 km, and the 22 km Line 3 currently under construction by 3·8 km, with a combined investment of US$1·2bn. A further US$317m is to go towards procurement of new trainsets to increase capacity.