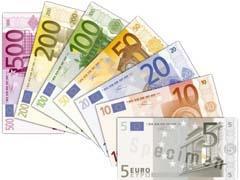 CHINA: Alstom and its joint venture partner Casco have signed a €22·5m contract with Shanghai Shentong Group to supply signalling for phase I of Shanghai metro Line 13.

Phase I will be 16·4 km long, running from Huajiang Road in the west via the city centre to West Nanjing Road, with 14 stations and will be worked by 24 CSR Nanjing Puzhen trains. Alstom will provide ATC equipment and services from its Urbalis CBTC range. Completion is due in 2012.

'We are committed to building strong partnership and fostering localisation in China, and have secured numerous signalling contracts in China through working effectively with our Chinese JV, CASCO', said Dominique Pouliquen, Senior Vice President for Alstom Transport Asia Pacific.

A 4 km central section of Line 13 opened on April 20 to provide a shuttle service to the World Expo site. The route runs from Madang Road, providing an interchange to Line 9, to Shibo Avenue and has three stations. The intermediate West Nanjing Road — Madang Road section will be built in Phase II.

Alstom has already commissioned Urbalis on the 36 km Shanghai metro Line 10, which was launched in April for the World Expo.