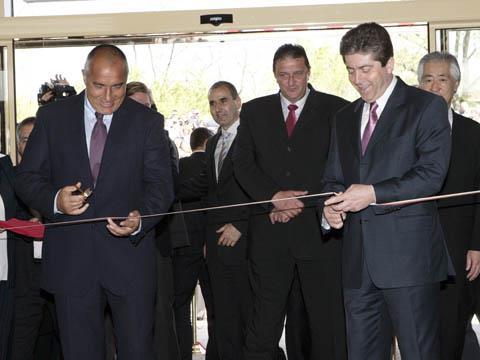 BULGARIA: President Georgi Parvanov and mayor of Sofia Boyko Borisov opened an extension of the metro from Vasil Levski Stadium to Mladost on May 8. The extension of Line 1 is 5·6 km long and has three intermediate stations.
Line 1 is being operated in two separate sections following the opening, but the missing link between the stadium and the previous phase at Serdika is expected to open by October.
A further section from Mladost south to Tsarigradsko shose is due to open in 2012, and work to extend this to the airport is due to start in 2010 for completion by 2020.
Read about Sofia's metro expansion plans including the Line 2 project in the June 2009 issue of Metro Report International.