Existing signaling systems technologies are reaching the end of their life cycle. The need for solutions offering better positioning, improved performance, reduced headways, and the ability to automate gradually and better is evident.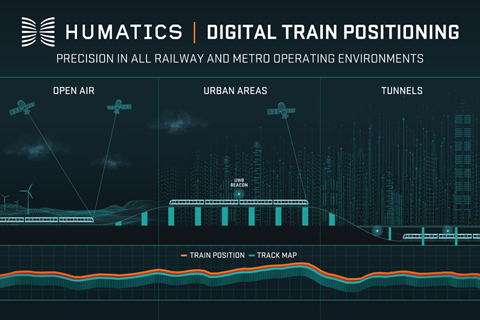 The public transport operators (PTOs) face unprecedented challenges with fluctuating ridership patterns. The need to guarantee high service levels and simultaneously ensure investment returns are met, dictates smart automation to be the path forward. Automation alleviates many PTOs' challenges; however, conventional automation projects, such as brownfield GoA4 upgrades are particularly tricky, expensive and typically long projects, with operators unable to recognize the benefits of automation (e.g., shorter headways, increased safety, reduced maintenance needs and costs, higher reliability and availability) until project completion - often years after originally scheduled.
The path to automation is further complicated by PTOs having different starting points and end goals. Some PTOs have made prior automation investments; others have not. Furthermore, not every PTO requires GoA3/4 - but the overall industry drive for fully automated systems is growing due to labor shortages, need for higher operational efficiency and ensuring operational cost efficiency. Most solutions ultimately cater to full automation but not purpose-driven incremental automation.
Automation guaranteeing improved efficiency and increased capacity in any system can only be achieved through precise positioning — i.e. knowing the exact location, direction and speed of each asset occupying the rail system. The key to adopting future proof technology today capable of meeting long term automation vision requires adopting priority focused positioning approach where the technology adapts to be implemented gradually based on priorities, ranging from a singular application to a complete signaling solution providing a scalable approach to introducing precise positioning.
Consider an example of priority focused positioning. An operator's immediate priority is installing platform screen doors to increase rider safety and reduce dwell times. Platform screen doors require high precision positioning. A conventional CBTC installed on the entire system provides this capability but also requires numerous unnecessary features and would take years to complete. Installing a traditional CBTC system with balises over a 30 km track and 120 trains with undercarriage signaling equipment can today easily be replaced by using next generation signaling solution using the most suitable set of sensors for each environment, such as GNSS in open areas, UWB in tunnels and a mixture of both in urban canyons - reducing the hardware installation cost and complexity notably. Alternatively, with Humatics' Digital Train Positioning, operators can install the solution at the platforms and on the trains, providing the necessary centimeter level precision where it is needed today. Future precision positioning capabilities, such as interlocking protection or depot tracking, can be added by software upgrades. The result is solving a PTO's immediate challenge faster while providing the ability to add capabilities in the future.
Humatics' priority focused positioning approach employs a flexible solution enabling PTOs to incrementally automate their rail systems by
Ensuring safe and precise positioning. Humatics' software intelligently combines data from a wide variety of sensors to provide vital estimates of train position, speed, and uncertainty to the onboard software platform. Humatics multi-sensor approach has been tested and proven with leading transit agencies and suppliers such as New York's Metropolitan Transportation Authority and Hitachi Rail.
Reducing operational costs through robust sensors that are easy to install and maintain. For example, in a 2-year deployment with New York's Metropolitan Transportation Authority, Humatics' positioning sensors operated for over 3.5 million hours. Trainborne sensor replacement took less than 15 minutes to install and didn't require access to the train's undercarriage.
Providing a future-proof system designed to enable future expansion and accommodating emerging sensors. Humatics' product enables future growth through software upgrades and is designed to accommodate emerging sensors, a necessity in this age of rapidly evolving technologies. Furthermore, Humatics solution is designed for ensuring rapid test and commissioning with only track databases and a few tuning parameters requiring updating at new customer sites.
While the challenges PTOs face will remain for some time, the incremental automation approach enabled by Humatics' Priority Focused Positioning allows operators to accelerate the realization of the benefits of automation. Priority focused positioning harnesses and accelerates automation enabling operators and passengers to realize the benefits and value of automation sooner and deploy it where it is most needed. The core concept is to provide the high-performance positioning necessary for automation to solve today's challenges while designing the system to add new automation capabilities in the future. This approach enables operators to focus tight budgets where they need improvements today while maintaining future adaptability essential in a world where passengers' travel patterns and PTOs' priorities are increasingly changing.