The world recognized MiniProf full contact profile measuring systems are ideal for monitoring the cross-sectional profile of railway wheels, tracks, brakes and switches within infrastructure and rolling stock. The portable MiniProf measuring systems are fast and easy to use and generate outstanding measuring results. They provide an extremely accurate and reliable foundation for making critical and economic decisions within quality control, safety regulation, manufacturing, research, planning and evaluation of maintenance activities such as rail grinding, rail milling and wheel machining.
The powerful MiniProf Envision software
Each MiniProf system is supplied with the user-friendly MiniProf Envision software package. It is highly flexible and customizable to individual customer requirements and can be used from basic to in-depth post measurement analysis. The software package includes measurement schemes, batch processing, evaluation, trending as well as a more than 50 calculations and a wide range of functionalities for working with the measurements. Also included is the Criterion app, which is designed for data collection with Android smart phones and tablets and provides an easy and intuitive measuring process. Instant results are shown upon completion of a measurement and can be viewed later on the device and easily transferred to MiniProf Envision for detailed analysis.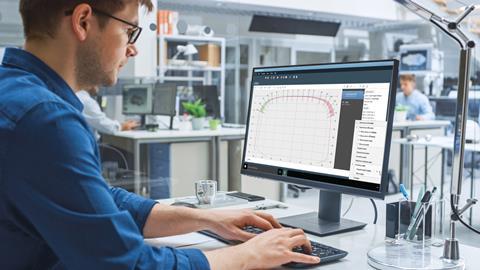 Combined, the MiniProf measuring systems and the Envision software and Criterion app represent an unmatched tool for reliable, extremely accurate and informative profile data measurements and analysis.
User-friendly design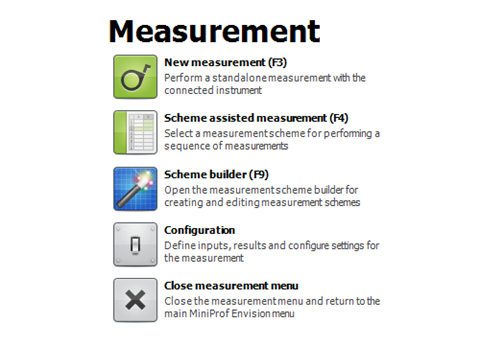 From installation to reporting, the modern and user-friendly MiniProf Envision software package is intuitive to use and provides instant results. Features are designed to provide the user with a complete experience and a simplified learning curve.
Measuring scheme
MiniProf Envision features a measuring scheme system to perform large sequences of wheel, rail and brake profile measurements efficiently. The scheme builder enables the user to make customized predefined solutions suited to their routines. Measurement schemes ensures that collected data is correct and consistent. Furthermore, the measurement system allows GPS location and photographs to be attached when applicable.

Examine trends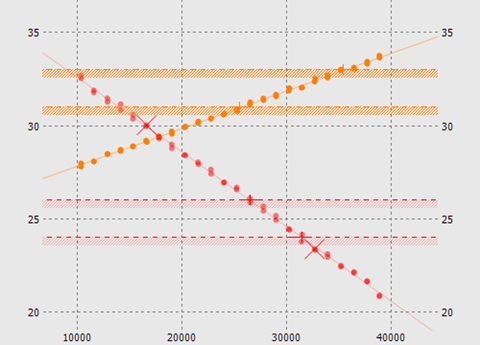 Graphical representation of wear trends can be shown and overlaid an estimated trend line. The estimate can be compared with predefined limits to assist in future planning of maintenance of rolling stock or track.
Grinding overlays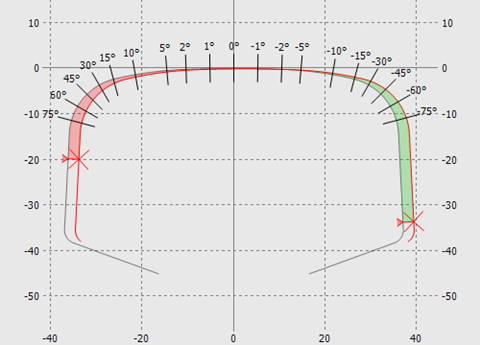 The MiniProf Envision software can visualize and calculate residuals and areas automatically and provides a functionality which is often used for rail grinding analysis and wheel reprofiling. This is available during the measurement and later as an analysis tool.
Printing & reporting
The software includes an advanced printing system, that generates reports for every user through customizable templates. These reports can be printed on paper or stored digitally as PDF or WMF for future reference. Summarized results can also be exported directly to Microsoft Excel or in text format.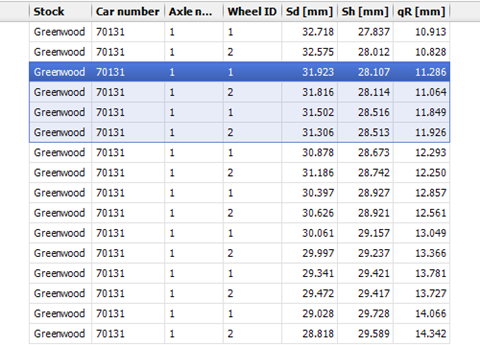 Evaluation
All major functionalities of the Envision software integrates seamlessly into the powerful Evaluation module and bring all major functionalities together to transform your data into valuable information.
Intuitive sorting of any recorded data
Edit information & re-calculate results in case of changes to settings
Overview of wear parameters with live alarm information
Graphical overview of results to highlight areas of special interest
Open data to view details on the original profiles and perform trending
Extract data and results to third-party applications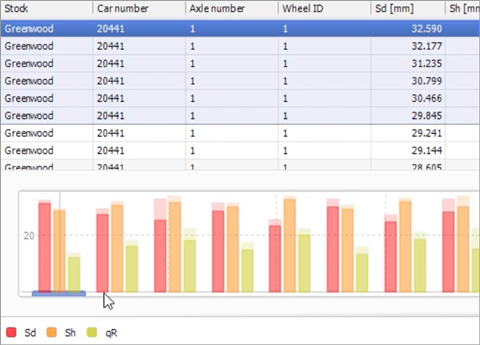 Contact studies & Equivalent Conicity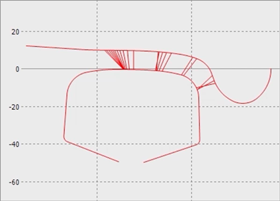 Wheel/rail interaction is vital for railway safety and comfort. The Contact module adds functions for calculating equivalent conicity on MiniProf TwinHead measurements.
Implemented in accordance with international standards
Shows graphs for equivalent conicity, contacts points, tangent angles and rolling-radius difference
Comes with a construct function which allows creation of TwinHead reference profiles
Includes automated batch processing
For more information, please visit greenwood.dk or contact miniprof@greenwood.dk or +45 36360200.
MiniProf – Much more than a measurement!

Since 1992, Greenwood Engineering A/S, has developed and supplied innovative and highly specialized measuring equipment for optimum asset management and maintenance planning of infrastructure within the global road and railway industry.