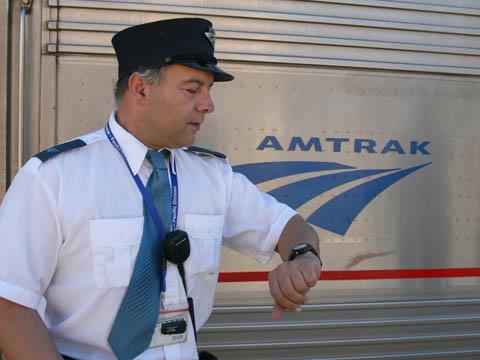 USA: Illinois Department of Transportation issued a request for proposals for the supply of 32 diesel-electric passenger locomotives on August 8. A winning bidder is expected to be selected in early 2014, with deliveries in 2016-17.
The RFP was issued by IDOT as the leader of a group of states which plan to purchase a standardised fleet of 32 locomotives for use on routes in Illinois, Michigan, Missouri and Iowa in the Midwest (21 locomotives) and Washington (5), California (6) and Oregon on the West Coast.
Depending on the prices offered, Washington state may order a further three locomotives, and there will be options for up to 225 locomotives to be ordered within 10 years.
Last year Sumitomo Corp of America was awarded a $352m joint contract to supply 130 double-deck coaches to California (42) and the Midwest Coalition of Illinois, Michigan and Missouri (88).
The Federal Railroad Administration has allocated $808m for the locomotive and coach procurement, which it said is intended to 'drive down costs and allow more manufacturers and suppliers to compete, fostering a healthy competition while re-establishing the US domestic supply chain for passenger rail equipment.'
As well as complying with Buy America requirements for domestic content, the locomotives are required to meet technical specifications developed by the Passenger Rail Investment & Improvement Act Section 305 Next Generation Corridor Equipment Pool Committee, and comply with the latest emissions standards.