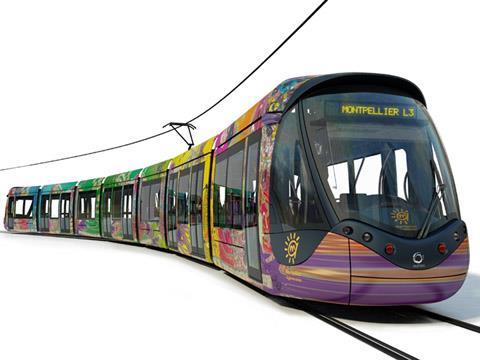 FRANCE: On April 30 Jean-Louis Borloo, the minister responsible for transport, announced 50 projects selected to receive a share of the €800m allocated under the Grenelle de l'Environnement initiative to finance sustainable urban transport projects between 2009 and 2011.
The list includes metro extensions in Marseille and Lyon, and tram projects totalling 215 km in Lyon, Grenoble, Le Havre, Angers, Brest, Le Mans and Besançon. A further call for projects will be issued at the end of 2010.
Meanwhile President Nicolas Sarkozy unveiled his vision for a revitalised Greater Paris region on April 29, which included €35bn for transport projects to improve mobility in the region. Around €23bn of this will be spent on a 130 km automatic metro line around Paris and several RER projects.
Work on the métrophérique will be conducted in two phases. The first stage would see Line 14 extended both north and south, allowing the creation of a circular line running west from Villejuif via Issy-les-Moulineaux and La Défense, and east via Saint-Maur, Noisy-le-Grand and Le Bourget, to meet at Pleyel in northern Paris. Work is expected to begin in 2012 with the first sections complete by 2017. Eventually an extension from Pleyel to Roissy CDG airport and a western outer ring are also envisaged.
More immediately, Sarkozy plans to accelerate existing projects to increase capacity, frequency and speed on the RER network by 2017. Apart from new rolling stock, the priority is the western extension of Line E to Mantes (RG 3.09 p29). The corridor from La Défense to Mantes should be built between 2012 and 2015 and the tunnel between Saint-Lazare and La Défense by 2017.
On May 14 the board of RFF approved plans for the first phase of the 28 km Tangentielle Nord orbital tram-train route between Sartrouville and Noisy-le-Sec. The proposal will now be forwarded to STIF and submitted to the government for approval.