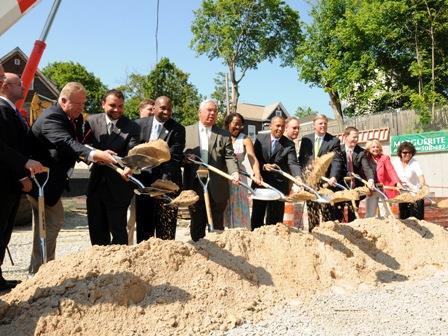 USA: Massachusetts Governor Deval Patrick joined Mayor of Boston Thomas Menino and a score of elected officials on June 7 to break ground for the $15·9m Talbot Avenue station, which is being built under Massachusetts Bay Transportation Authority's Fairmount commuter rail rehabilitation project.

The $37m renovation of the 14·6 km line is intended to improve access to job opportunities and encourage economic revitalisation in minority and economically-disadvantaged communities along the route.

Work began in 2005 to upgrade the infrastructure, track, signalling, two of the four existing stations and six bridges. That phase is now complete and work is underway on three new stations with a fourth at the design stage.