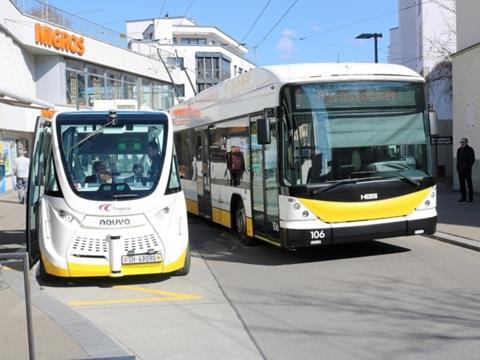 SWITZERLAND: An autonomous shuttle started running with passengers in mixed traffic in Neuhausen am Rheinfall on March 27.
The Navya vehicle has received approval from the Federal Office of Road Traffic and has been integrated into the operations control system of Schaffhausen public transport authority VBSH. It operates on a route connecting Industrieplatz with the town centre, carrying 11 passengers plus an attendant.
The trial is part of the Line 12 project being carried out by the Swiss Transit Lab, with partners Trapeze and AMoTech. The route is to be extended later this year to Rhine Falls Basin.