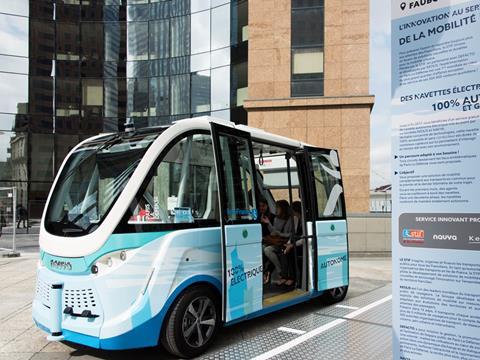 FRANCE: A six-month pilot of autonomous electric shuttles started in the La Défense district of Paris on July 3.
Keolis is operating three shuttles supplied by Navya, which are running at an average speed of 7 km/h on a public street shared with pedestrians but no other vehicles.
Each shuttle has space for 11 seated and four standing passengers, and runs without an on-board attendant. Services run every 10 min at peak times and every 20 min off peak, including at weekends.