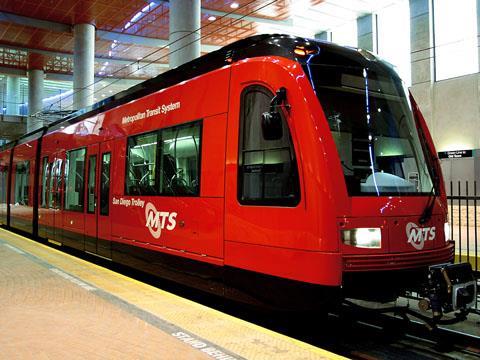 USA: Information about San Diego MTS liught rail and bus services is now available alongside e-scooter and rideshare options in the Lyft app.
MTS said this 'puts mobility options front and centre, making it easier for riders to make informed decisions about how to get from point A to point B'.
Lyft's Transit feature is now available in 17 cities in North America, including New York, Chicago and Portland, with more planned.
'Now more than ever, it is important for riders who don't own a personal vehicle to be able to access all of their transportation options in a single place — the Lyft app — whether that be a quick scooter ride, public transit or rideshare', said Caroline Samponaro, Head of Transit & Microbility Policy at Lyft. 'The future of transportation is about giving riders options and empowering them with the information they need to decide how to best get where they're going quickly, affordably and sustainably.'