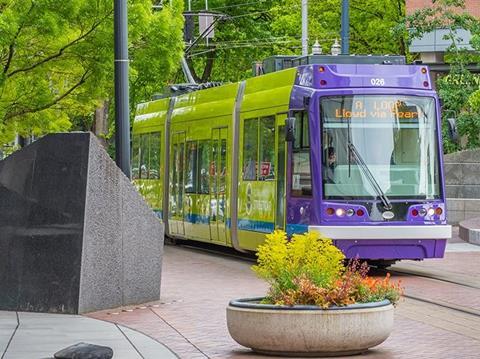 USA: Mobile ticketing was introduced to the Portland-Vancouver metropolitan area on May 2 with the launch of an Android app.
The Virtual Hop Card uses Google Pay. Passengers can tap their smartphones on fare validators when they use bus, light rail and commuter rail services operated by TriMet, C-TRAN and Portland Streetcar.
The app was developed by Moovel and Init, which supplied its MOBILEvario back-office management tool. This calculates fares, validates transactions and displays the fare validation result to the passenger. The app includes daily and monthly fare capping.
The Virtual Hop Card builds on the Hop Fastpass account-based smart card introduced to the region in July.