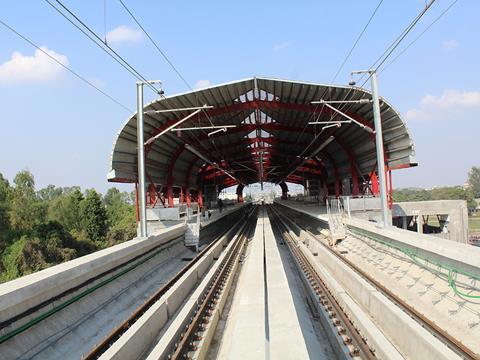 INDIA: Lucknow residents can now use their GoSmart Card tickets to pay house and property taxes at the metro's ticket machines, and the system is to be extended to cover other bills.
Receipts are issued providing details of the tax payments made, and payments appear in the user's account within three days.
'This initiative of facilitating cashless house tax payment through GoSmart Metro Cards by Lucknow Metro is a commendable move in line with the Prime Minister's vision of Digital India and cashless transactions', said Mayor Sanyukta Bhatia when the system was inaugurated last month.