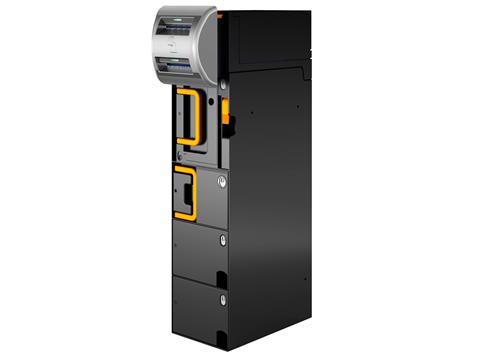 SWITZERLAND: Swiss engineering company CI Tech has unveiled its next-generation banknote processing unit. Developed over the past three years, the CI Note Line is intended to replace the supplier's BIM and Lobby 90 designs, with a specific focus on ticket vending machines in the transport market, as well as retail self-checkout kiosks and banking ATMs.
In China, which CI Tech says is its fastest growing market, the company sells directly to metro and high speed train operators. However, in Europe it tends to provide the equipment to ticket machine manufacturers for integration into their products. The company anticipates double-digit annual growth rates in China, thanks to the rapid expansion of metro and light rail networks driving the demand for ticket vending machines.
According to Sales & Marketing Director Christoph Mätzig, one of the main goals for developing the modular CI Note Line family was to lower the unit cost. While prices will vary by model, the aim is to be around 30% below that for the BIM.
The CI Note Line recycler is divided into four elements: a head module, deposit cassette, dispensing cassette and two automated banknote recycling modules. 'The CI Note Line sets new standards in banknote recognition, modularity and integration capability', said Product Manager Norbert Hennen, adding that 'it is possible to configure the devices with up to three recycling modules and/or three dispensing cassettes'. The modular design allows 15 different variants to be offered.
Production is due to start in March for delivery from May, while the recycler and dispenser will be ready in August. Templates will be available from the outset for more than 80 currencies.