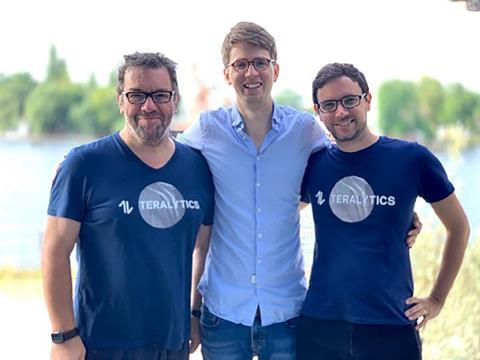 SWITZERLAND: A company which uses mobile phone data to obtain information on travel demand has raised US$17·5m in a funding round with participants including Deutsche Bahn's technology investment fund DB Digital Ventures, Robert Bosch Venture Capital, Innogy Ventures, LBBW Venture Capital, Liil Ventures and existing investors Atomico and Lakestar.
Teralytics was founded in 2012 as an ETH Zürich spin-off company and now has 56 employees and activities in 10 countries. 'We help bring more transparency to mobility', said CEO Alastair MacLeod. 'Using aggregated and anonymised mobile data, we can see how travellers are moving and what means of transport they use.'
He said the company was 'delighted to have attracted such an outstanding syndicate of investors', including 'both astute financial investors with impeccable track records, and extraordinary domain-relevant strategic partners'.
Potential railway applications are foreseen by Sabina Jeschke, DB Board Member for Digitalisation & Technology. 'If a train stops in front of a fallen tree today, we do not know how many passengers are sitting in it, and what their destinations are', she said. In the future, the use of 'relationship-based big data analysis in conjunction with artificial intelligence' could enable the operator to make targeted decisions to tailor schedules or replacement services to match customers' needs.
Teralytics is the 12th investment by DB Digital Ventures, which was formed to provide capital for digital start-ups working on innovations which could benefit the rail industry.