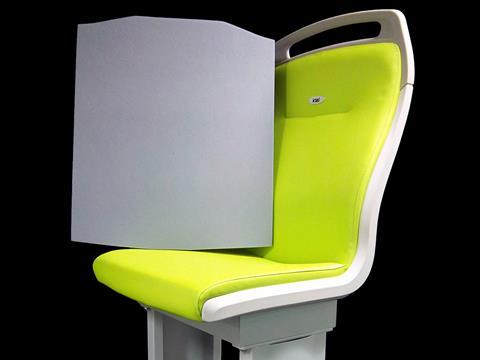 SEATS: Commuters at opposite sides of the USA are now sitting on BASF's Basotect open cell melamine foam, which Rogers Corp is using in BART and Long Island Rail Road seat cushions.
According to BASF, the foam's density of less than 9 kg/m3 helps reduce the overall weight of seats, with cushions up to 90% lighter than traditional foams. 'By being able to take mass out of the railcars via the seating, it helps transit authorities provide public transit that is more fuel efficient with improved overall performance and longevity', explains Holli Woodard, Market Development Manager for Basotect in North America.
Basotect is made from thermoset melamine resin which is intrinsically fire resistant without adding additional flame retardants. Its high elasticity offers comfort, and it can be cut to specific contours and detailing.