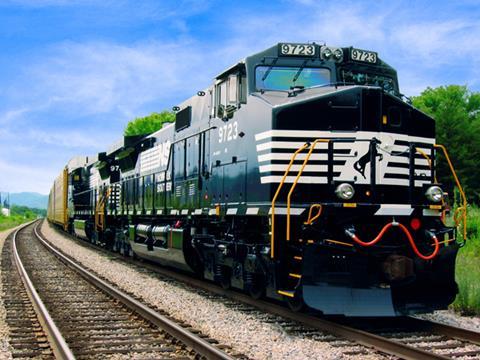 USA: Norfolk Southern has released a mobile app for iOS and Android which provides access to data available in its AccessNS desktop e-commerce portal.
The railway's customers can manage inventory, track real-time movements, add important shipments to a watchlist for priority visibility, search for specific shipments on the NS network, submit local service requests and view waybills.
Planned updates will expand the app to include local services and block trains.
'NS Trax offers customers a real-time, on-the-go connection to their shipments through a mobile experience designed in collaboration with our customers', said Ed Elkins, Vice-President, Industrial Products. 'Through NS Trax, users have broad functionality to manage all of their shipping and logistic needs from the palm of their hand.'