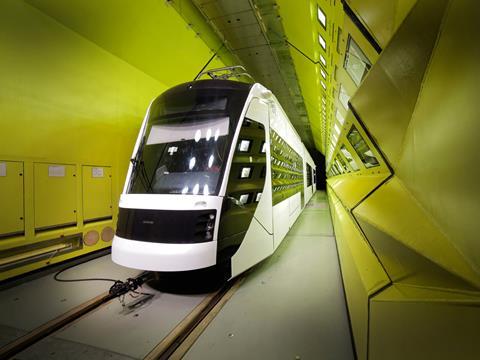 EUROPE: Climate chamber operator Rail Tec Arsenal and Dutch engineering consultancy ADSE are to co-operate to accurately determine the yearly energy consumption of rolling stock heating, ventilation and air-conditioning equipment.
RTA will measure HVAC energy usage under different climatic conditions, to produce data which could be combined with meteorological information from a vehicle's future operating environment to provide an accurate prediction of yearly energy usage.
RTA said HVAC is typically is the second-largest use of energy on rolling stock, after traction, and optimising energy consumption would lower operating costs.
The HVAC project builds on the EcoTram tram energy usage project in Wien which was undertaken by RTA and operator Wiener Linien, Schieneninfrastrukturgesellschaft , Siemens, Technische Universität Wien and Vossloh Kiepe.