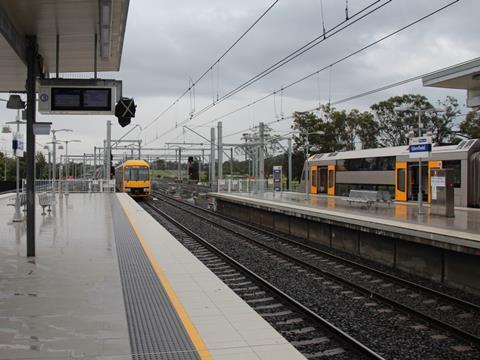 AUSTRALIA: Sydney Trains is testing Mousetrap, an electronic sensor which can detect vapour from spray paint and permanent marker pens to provide a real-time alert when a graffiti attack is underway. Live CCTV images are streamed to control staff, and police officers can be dispatched to catch the vandals.
An undisclosed number of trains have been fitted with Mousetrap, which has so far led to the arrest of more than 30 offenders. 'Vandals won't know where and they won't know when we're watching', said New South Wales Minister for Transport & Infrastructure Andrew Constance.
'Its success has been in allowing Sydney Trains to move from a strategy of removing graffiti to one where we stop it as it happens,' said Sydney Trains CEO Howard Collins. Graffiti removal cost taxpayers A$34m in the last financial year, up from A$30m the year before.
'Our customers hate it', said Constance. 'It is one of the top customer complaints and cleaners work hard to remove about 11 000 tags from trains each month. We know customers feel unsafe when they are using a train which is covered in graffiti and offenders often place themselves and others in danger by trespassing on the railway or being somewhere they shouldn't.'