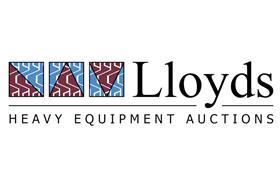 Organisation: Lloyds Auctioneers and Valuers
Location: Australia



MAJOR TUNNEL/RAIL, PLANT & EQUIPMENT AUCTION!
PLUS MAJOR WATER TREATMENT PLANT TENDER!
END OF PROJECT – MAJOR AUCTION SERIES!
UNDER INSTUCTIONS FROM SYSTEMS CONNECT LINE WIDE!
Gear up for the auction event of the year! As a major contract wraps up, we're ready to pass on high quality equipment to you. Get your hands on this top-notch equipment with over 900 pieces from renowned brands, all in impeccable condition, under instructions from Systems Connect.
Explore the catalogue of Manco rail Hyundai excavators, rail tugs, gantry cranes, twin cab trucks, elevating work platforms, Manco rail flatbed rail trailers and tugs, piping, work platforms, and much, much more!
Inspections are available. Auctions end on November 22nd-23rd, 2023. Hurry, the equipment you need for your next major rail or tunnel project is just a bid away!