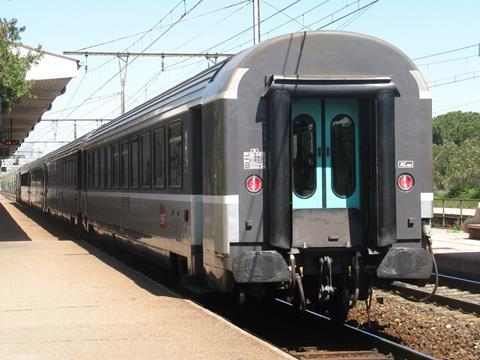 FRANCE: On July 7 Secretary of State for Transport Alain Vidalies presented the government's proposals for reviving the Trains d'Equilibre du Territoire, SNCF's network of conventional long-distance passenger services which have seen traffic fall by 20% since 2011. From €330m in 2014, operating losses are expected to rise to an 'unsustainable' €450m in 2016 if action is not taken, according to the government.
The strategy has three main components, the first being a new TET operating agreement with SNCF Mobilités for 2016- 20. This will see central government become 'a true organising authority' with the full powers enjoyed by France's regions for the TER network, able to intervene more effectively alongside local partners.
In consultation with local authorities, SNCF, trade unions and other parties, the government is to consider how the TET network might be restructured to better meet new transport needs. Taking into account the findings of the Duron report submitted in May, work is to due to take place between January and May 2016, and should enable government 'to make the necessary decisions'. Particular consideration will be given to overnight services where the need for change is urgent, according to the government.
The third strand of the strategy focuses on rolling stock and service quality, where the government intends to entirely renew the TET fleet by 2025 under a €1⋅5bn investment programme. This is due to get underway by the end of 2015, and in the meantime 34 Alstom multiple-units ordered at a cost of €510m are to be deployed from the end of 2016 to replace loco-hauled TET stock.