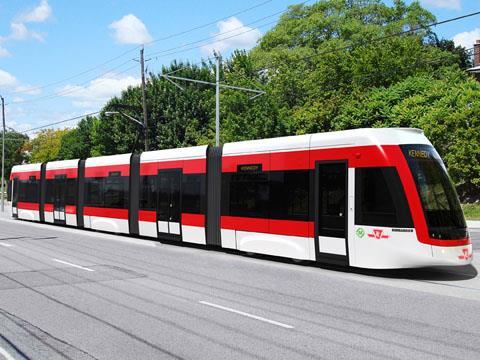 CANADA: Top officials of the City of Toronto and the Province of Ontario announced a new C$12·4bn transit plan on March 31. This envisages a fully-underground 25 km Eglinton Avenue light rail line and two extensions of the Sheppard subway totalling 13 km. The province will contribute C$8·4bn towards the cost.

The projects replace the 56 km Transit City surface light rail project scrapped by Mayor Rob Ford after he took office earlier this year. Finch Avenue, which was to get light rail under Transit City, has instead been promised an 'enhanced bus service' by Ford and possibly a subway in 10 years.

'The people of Toronto want subways', said Ford at a news conference at Toronto Transit Commission's Wilson yard. 'They elected me to build subways. Today we are doing what they want me to do.'

Funded by the province, the C$8·2bn Eglinton route will run from Jane Street to Kennedy Station and then on to Scarborough City Centre, incorporating the current Scarborough Rapid Transit line which would be converted to light rail.

Regional transit agency Metrolinx will supervise the Eglinton project, which includes 26 stations, a depot and maintenance facility and new LRVs from Bombardier. Construction would start this year and be completed by 2020, according to Ford.

The C$4·2bn Sheppard subway extensions will run west for 5·4 km from Yonge Street to Downsview and 8 km east from Don Mills to Scarborough. The target for completion is 2019. However project funding, which will have to be raised by the city, is still uncertain. Ford has said repeatedly that the money will come from the private sector but no details have been revealed. Other possible funding sources include development charges and tax increment financing.