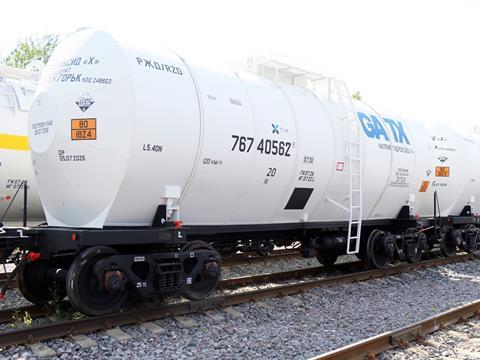 RUSSIA: United Wagon Co's TikhvinChemMash plant has supplied leasing company GATX Rail Vostok with 20 tank wagons suitable for transporting caustic soda and other chemicals.
The Type 15-6900 wagons have high axleload bogies and a tank volume of 54·5 m³, giving a capacity 5 tonnes higher than older designs and thus enabling operators to use a smaller fleet.
Thermal insulation keeps the load liquid for up to 10 days even in ambient temperatures below 0°C, reducing the time needed for drainage and the energy required for heating.
The wagons are designed for a service life of 32 years, with extended intervals between scheduled maintenance.