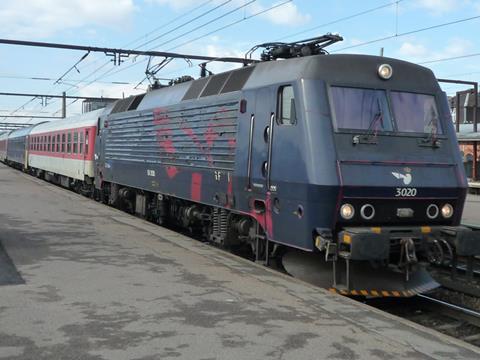 DENMARK: National passenger operator DSB has set out details of its plans to acquire 10 to 20 new locomotives, and has invited expressions of interest in a framework contract worth up to DKr60m to provide multi-disciplinary consultancy services to support the procurement project from October 2015.
The locomotive order would require ministerial approval, which has not yet been obtained but is expected once the documentation is completed. While DSB is expecting to order electric locomotives, it is evaluating whether it should also order diesels which could be used in the event of delays to the national 25 kV 50 Hz electrification roll-out programme or the ongoing efforts to fully commission the AnsaldoBreda IC4 diesel multiple-units.
The new locomotives would operate push-pull services with DSB's Bombardier double-deck coaches, and could also be required to handle peak loads on cross-Øresund services to Sweden.
The locomotives should also be suitable for use on freight trains with little or no modification, to maximise their resale value after 10 to 15 years of operation when the double-deck stock is expected to reach the end of its service life.
As well as helping to draft the tender documentation and supporting the tender process, the consultant would also oversee the manufacturing, commissioning and certification of the locomotives, together with their entry into service and the start of a regular maintenance regime. The framework agreement is expected to run for around 10 years, until all of the locomotives are in regular service.