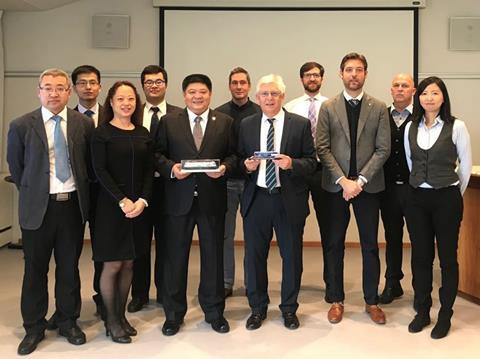 SWITZERLAND: Hupac and CRRC International have signed a two-year contract for CRRC Shandong to manufacture flat wagons for the intermodal freight operator and obtain Swiss wagon registration and EU certification for the designs.
After the signing ceremony last month, the companies held talks on co-operation in the intermodal sector as part of China's Belt & Road Initiative, including wagon leasing and maintenance.
CRRC said the contract marked its entry to another European country, after wining export orders for France, Poland, Germany and the UK.
Hupac has been active on the Chinese rail transportation market for nearly a decade, and established a subsidiary in Shanghai since 2015. Recent projects include the launch of the Xin Ou Di service between Xinjiang and the Mediterranean for a Chinese chemical producer.