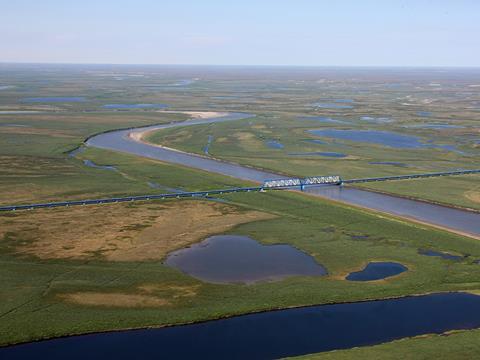 RUSSIA: A agreement for Sinara Transport Machines to supply and maintain 24 liquefied natural gas-fuelled shunting locomotives was signed by the Gazpromtrans transport subsidiary of gas extraction company Gazprom during the St Petersburg International Economic Forum on May 25.
The order covers 10 four-axle locomotives rated at 856 kW and 14 eight-axle locos rated at 1·86 MW. These are scheduled for delivery in 2019-24 and would be used to haul trains of up to 8 200 tonnes on Gazprom's Obskaya – Bovanenkovo line.
The design was produced by the STM Innovation Development Centre; manufacturing will be undertaken at the company's plant in Lyudinovo.
The gas locomotives are expected to offer a 30% to 40% reduction in fuel costs compared to conventional locomotives, with reduced emissions, extended maintenance and overhaul intervals and a service life of 50 years.