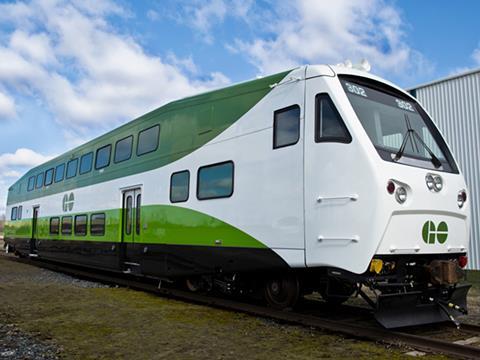 CANADA: Ontario transport authority Metrolinx has ordered a further 36 double-deck coaches from Bombardier Transportation to bolster GO Transit services in the Toronto area.
The 31 standard and five accessible BiLevel cars will be produced Bombardier's Thunder Bay plant. 'Our government is committed to building the transportation network Ontario needs, while supporting good jobs', said Minister of Transportation Caroline Mulroney on September 10.
Metrolinx President & CEO Phil Verster said the cars would provide additional seating capacity to support the expansion of GO services. They will be equipped with Bombardier's Orbita on-board diagnostic tools, which Verster said would enable the operator to improve the passenger experience while reducing maintenance costs.