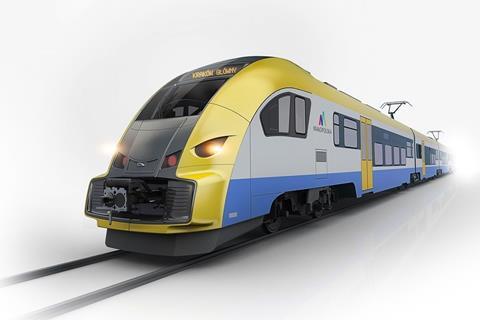 POLAND: Koleje Małopolskie signed a 109m złoty contract with Pesa for the supply of four Elf 2 electric multiple-units on October 28.
The four-car EMUs will be 75 m long with six doors per side, and will have capacity for 480 passengers including 200 seated. They will be equipped with ETCS Level 2, and will feature air-conditioning and wi-fi.
Deliveries are due by the end of 2021. The order is being partly financed through EU funds.