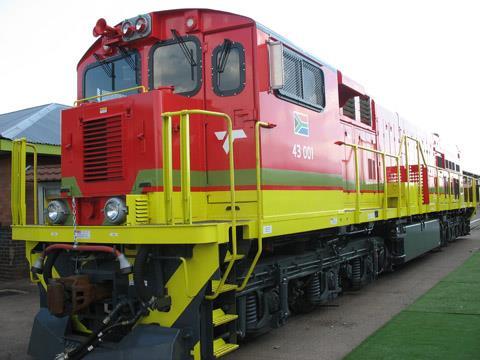 SOUTH AFRICA: Freight operator Transnet has secured a R6bn guarantee from the USA's export credit agency to support the financing of 293 diesel locomotives which GE is to supply, including an order for 233 announced in March.
Transnet said the Ex-Im Bank guarantee announced on August 6 would enable it to negotiate bank loans on favourable repayment terms. The facility will be drawn over a three-year period in line with the delivery schedule for the locomotives. The repayment period of 14 years is intended to extend Transnet's debt maturity profile while improving the match between assets and liabilities.
Transnet said the agreement 'confirms the continued attractiveness of Transnet's portfolio of projects, the company and South Africa among major investors', and 'is in line with the company's agreed funding strategy which is premised on diversifying sources in a cost-effective manner.'
Debt capital market funding accounts for a third of Transnet's R312bn seven-year investment programme, with the remainder to come from cash generated by operations.