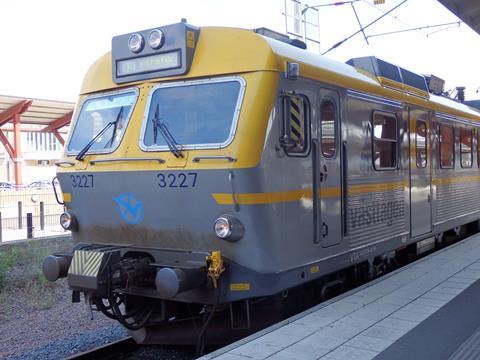 SWEDEN: Västtrafik has awarded Alstom a SKr90m contract to refurbish 18 ASEA/ABB X12 and X14 two-car electric multiple-units dating from 1991-95 which are used on Göteborg – Borås and Uddevalla – Borås – Varberg services.
The refurbishment to be undertaken between autumn 2017 the end of 2020 includes exterior rust repair and painting, and stripping out the interiors and fitting new walls, ceilings, flooring and seats.
The work is to be carried out at the Motala workshop which Alstom bought in late 2015. Alstom said it would build on the former Motala Train business's previous experience of overhauling the fleet.
'Alstom sees this contract as an important milestone to grow its presence in the region', said Björn Asplund, Managing Director of Alstom Sweden, on June 13. 'It establishes our depot in Motala as a centre for major refurbishments and revisions. Our staff already have great experience of these trains and will be able to efficiently use the existing local competence to deliver this project with high quality and precision.'