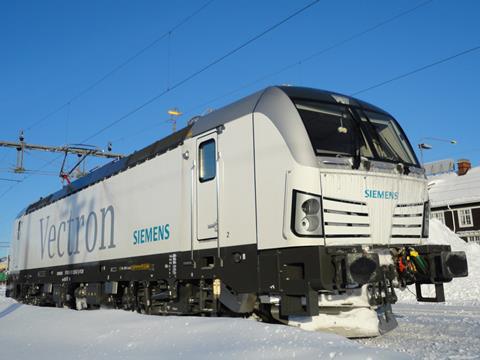 EUROPE: German notified body Eisenbahn-Cert has certified the Siemens Vectron locomotive family in accordance with the locomotives & passenger rolling stock subsystem technical specification for interoperability.
'Vectron is the first electric locomotive platform to be certified according to this specification in Europe', said Karl-Hermann Klausecker, CEO of Siemens Locomotives & Components, on January 29.
Klausecker said this 'enormously simplifies for us the process of national approvals with regard to the expenditure and the time required. This means we have taken another important step toward approval of the Vectron throughout Europe'.
As well as the CR LOC&PAS, the Vectron family is also certified under the HS RST TSI (rolling stock subsystems), SRT (safety in tunnels), PRM (persons with reduced mobility), NOI (noise) and CCS (control, command and signalling). This establishes the basis for obtaining individual national approvals for requirements which are not covered by TSIs.
Vectron locomotives are now approved for operation in Austria, Germany, Hungary, Poland, Romania and Sweden.