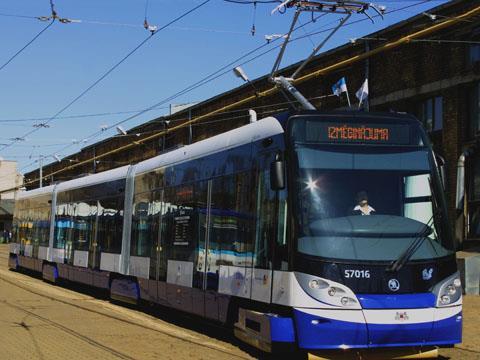 LATVIA: Riga operator Rīgas Satiksme has announced plans to build a 3·6 km tram extension, as part of a larger project that includes infrastructure renewal and additional rolling stock.
The extension to the northeast of the city centre would run along Pērnavas iela, Senču iela, Zirņu iela, Skanstes iela and end at Sporta iela. Work would be carried out in conjunction with the reconstruction of 3 km of routes 5 and 9 and the depot on Brivibas iela. The project also includes the procurement of 12 low-floor trams.
The estimated cost is €90m, of which up to €76m would be covered by EU funds. The remainder would be financed by Rīgas Satiksme, the city or the national government. If EU funding is secured, work would have to be completed by 2023.